Product Description and Application
SOTAE SS200 series 50W smart street light (camera+ UPS+ photo sensor), which can realize the light control and monitor functions. Suitable for Main/side roads, Residence communities, Squares, Parks, etc.
Product picture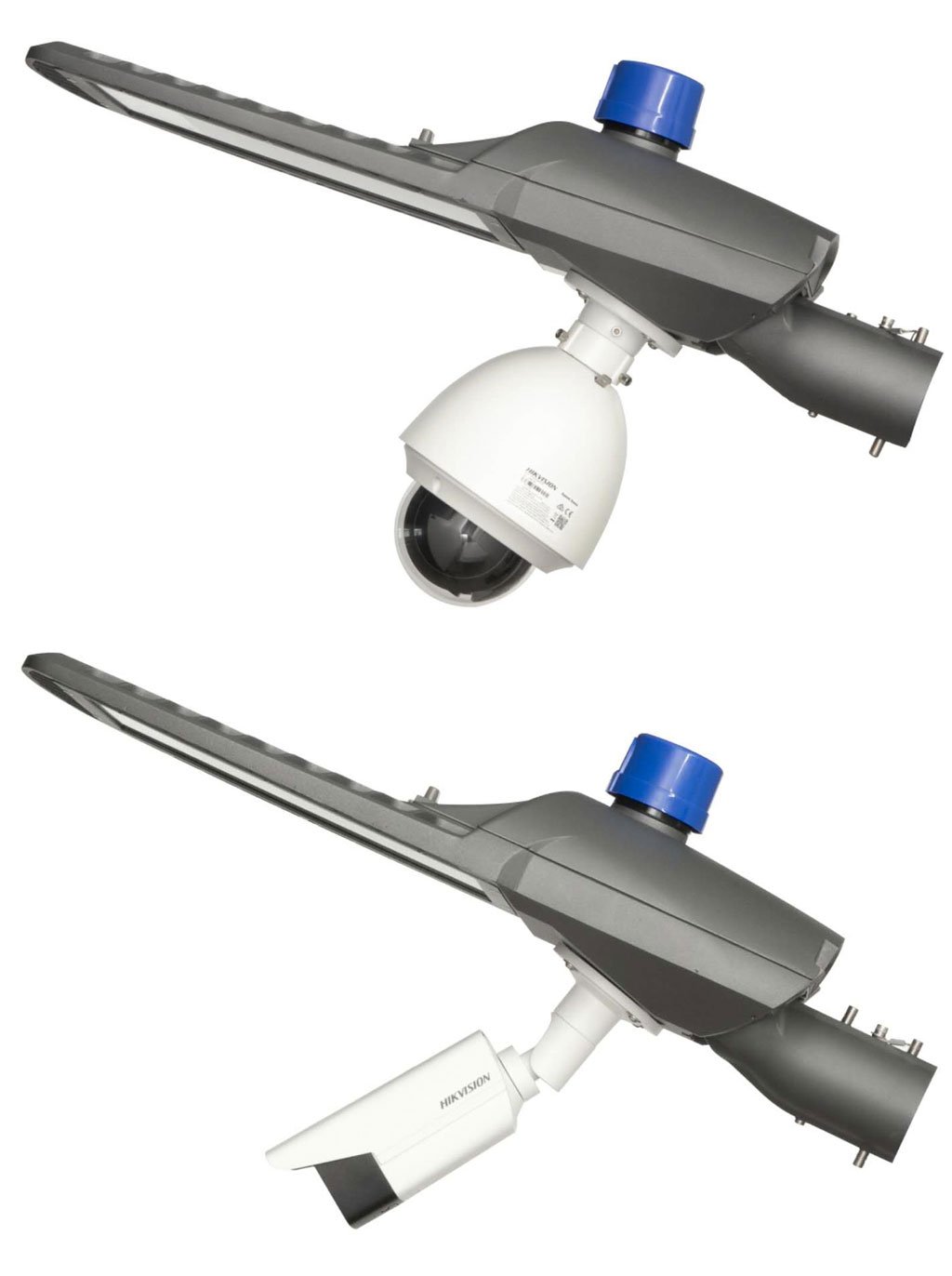 Product specifications
Optics

TpyeⅡ-s street light lens, 80pcs 3030LEDs
Efficacy 120lm/W, CCT 5700K,CRI70
The luminaire light has no interference to camera.

Electrics

220~240V AC input for luminaire, photo sensor and UPS.
UPS output 12V DC to drive Camera, camera's power consumption is 12~18W.
UPS power the camera more than 3 hrs when power cut off.
Power supply: MOSO LDP Series

Structure

High power die-cast housing, IP65 protection.
The camera is located under the luminaire.
The luminaire can be horizontal and vertical installation, also the adjust angle range: -15°~15°.
The components inside are power supply, camera and UPS.

Camera

Adopt 2 type of high definition outdoor camera of HIKVISION.
Model number: DS-2CD2T25FWD-I8 and DS-2DE4225IW-DE.
Product size and structure features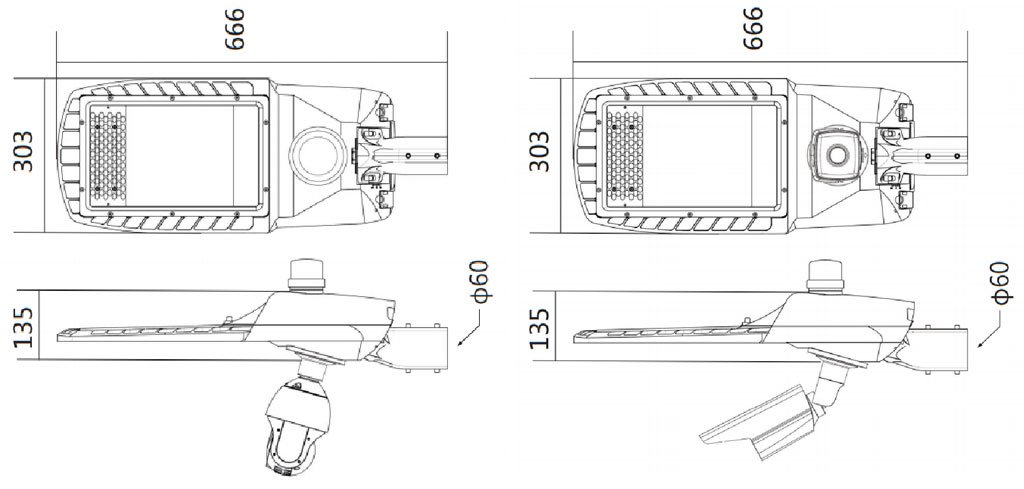 Photometry and Type VS:
Installation instruction
Open the camera protection cover as the description in the manual, take out the foam, tape and protection cover, lock the screws of the protection cover tightly.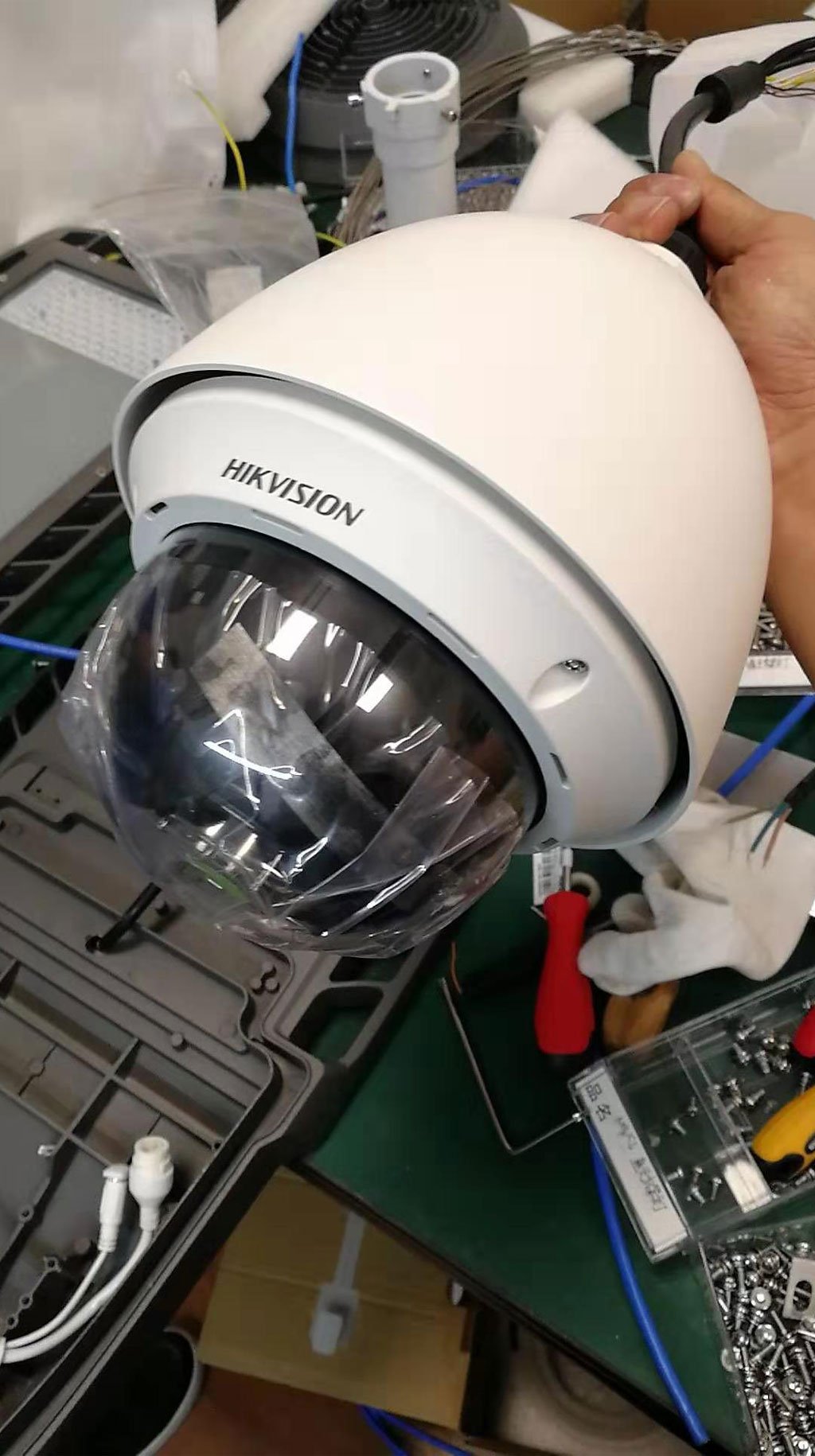 Open the luminaire cover before installation, connect the connector as below pictures to insure the camera work well.
Device information
User name: admin
Password: bs123456
Default IP:192.168.1.64